Participating organisations
Collaboration lies at the heart of the MEMBRA project.
We bring together academics at five Universities across biological sciences, geography and classics departments. The Walking Forest artist group is a key MEMBRA contributor and we will also interact with a set of regional and national partners including the Woodland Trust, Forestry England, The National Forest Company and the SmallWoods Association.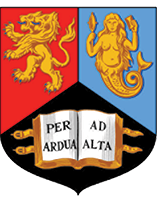 University of Birmingham
MEMBRA is led by Dr Estrella Luna-Diez who is a Lecturer in Plant Pathology at the University of Birmingham. The UoB leadership team includes Dr Adriane Esquivel-Muelbert, Dr Marco Catoni, Dr Scott Hayward and Prof Rob MacKenzie.